Himoinsa Standby Range
New modular and versatile design that guarantees easy installation and handling.
This new canopy concept, 100% suited to stationary applications, includes multiple accesses and removable doors to ease the tasks of cleaning and maintenance of the equipment. Quality finish and details in line with HIMOINSA standards..
EXCLUSIVE DESIGN
Technology, efficiency & performance. An engine exclusively designed for this stationary HS range with models from 10 to 50 kVA
ACCESSIBILITY
Quality parts. Multiple access and removable doors for easy maintenance. Compact design for easy installation.
EASY CONNECTION

Two cable entries istalled on the lower front and side. Available version with ATS integrated in the control panel to ease connection to the grid.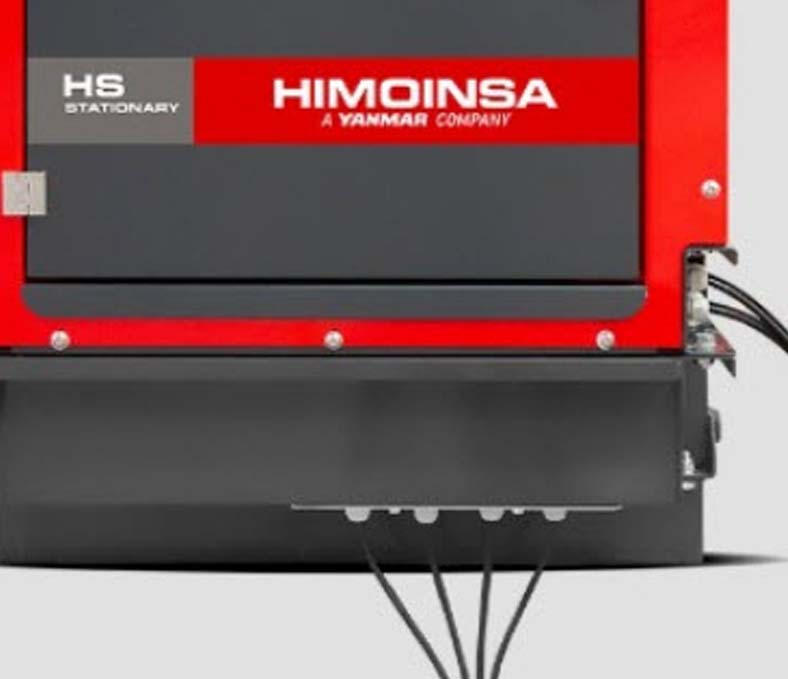 The Himoinsa Standby Range comes with either AC5 digital automatic control panels complete with integrated switching that ease the installation and control of the genset from the same panel; or, Grid-Generator external switchboards that allow fast connection to the power supply in the event of grid failure. The external switchboard enjoy IP55 protection to guarantee superb levels of tightness and insulation.