Diesel Generator Hire & Sales
Midas is an independently owned and operated diesel power solutions provider, based near Ipswich in Suffolk. We aim to provide a total power solution for businesses requiring emergency power, stand-by power solutions or simply require temporary power in areas not currently served with electricity.
We take a detailed consultative approach to ensure our clients get the right power solution for their needs, without over-specifying equipment or under-estimating requirements. Where necessary, we conduct a site audit to ensure a safe and accessible operating environment for our clients and the machinery itself.

Midas provides a truly value added service for many industries, including indoor & outdoor events, agriculture, commercial standby power, public sector, marine & offshore & more…
We offer an array of diesel generators in a very wide range of power output capacities – all well maintained & available at short notice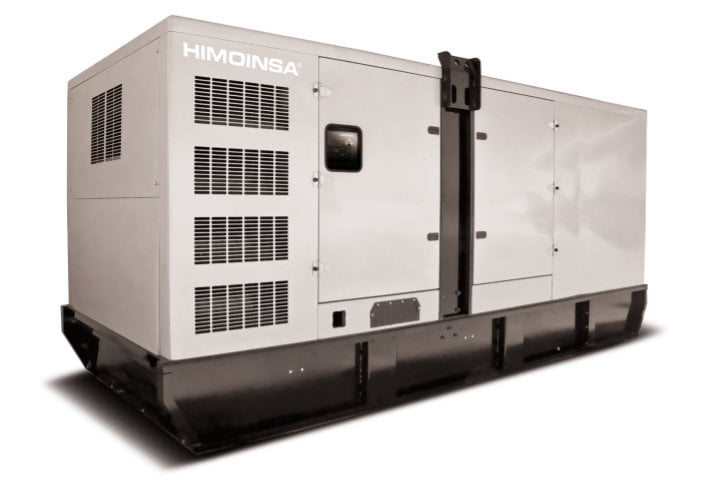 Diesel Generator Hire
Midas offer a range of high quality, well maintained diesel generators, available with red or biofuel.
Diesel Generator Sales
Premier Himoinsa generator dealers, Midas offer a very wide range of products, backed with a world class warranty
Cable & Distribution
Complementing our ever growing generator fleet, Midas stocks an vast range of mains cabling & distribution.
Himoinsa Special Offers
The following diesel generators are in stock NOW and available for immediate delivery.

Need more power fast? Check the range and call Midas Now!
Specialist Sector?
We operate across a wide range of sectors and understand the importance of sector specific subtleties…
Standby & Emergency Power
Midas specialises in the supply and installation of robust and rugged generators for standby and emergency power backup in commercial and industrial locations.
Events & Festivals
Midas Productions has a specialist events & festivals power & distribution team at our Suffolk headquarters, supplying event organisers temporary power where and when you need it.
Agriculture
Midas has a dedicated agricultural hire division at our Suffolk headquarters, supplying farmers with emergency and backup diesel generator power where and when you need it.
Offshore & Marine
Midas serves many east coast ports, vessels and various marine based contractors with temporary, emergency and backup diesel generator power solutions, for both on and offshore applications.
Construction
Midas has over 20 years experience of the construction sector. Fuel management, timed delivery plus on-going support & maintenance services available.
Would you like a second opinion?
Through Midas' expertise and commitment we have achieved step-changes in efficiency and innovations on many Kambe projects, significantly reducing fuel consumption, emissions and costs.
Loudsound contracted Midas for the summer of 2013 to provide carbon neutral power solutions to several of the Companies high profile festivals.

Midas were the sole power contractor for Love Supreme in Sussex and one of two contractors for the mammoth event Bestival on the Isle of Wight.

Both shows were most demanding, with many last minute changes and alterations. The Midas team proved adapt through pre production and onto delivery itself, establishing a harmonious and productive relationship with Loudsound whilst working well with the many contractors of various disciplines solving efficiently the various requests and demands made.
"British Cycling worked with Midas across two projects cumulating in the 2016 UCI World Track Cycling Championships at Lee Valley VeloPark. Midas provided temporary power for the operation overseeing a number of complex installations and providing support and solutions to any ongoing problems.

They were the first supplier on site and last off and throughout the process remained professional, the crew worked tirelessly yet always had a smile on their face going above and beyond to help with other tasks if asked. I wouldn't hesitate in recommending Midas or indeed working with them on future events."
"I have worked with MIDAS on a wide range of events for ten years. On each and every occasion, they have acted with the utmost professionalism, diligence and attention to detail. MIDAS are phenomenal producers, exceptionally thorough in their planning, able to think creatively and always keeping a cool head under pressure. As a result, events are superbly well received, with many clients describing them as the best they have experienced to date. After each event, MIDAS continues to keep in touch with those they have worked with, always keen to receive feedback to ensure that the quality of their service delivery is excellent. The team at MIDAS are thoroughly pleasant, thoughtful and considerate and working with them is always a pleasure. I could not recommend MIDAS more highly."
admin-midas
Switching on Lightopia Midas is the power behind Ian Xiang's Lightopia in London, a festival featuring 47 groups of Chinese lantern installations - 1m LEDs - projection mapping, acrobats, musicians and much more. [...]
admin-midas
Louder Than Words It's trite to say 'the world is changing' but, by and large, that's because the observation is used to describe the job market, education, politics etc etc. Pieces, if you [...]
admin-midas
Midas' LPG Step Wins Kew Gardens Contract Temporary power pioneer Midas will take the UK's first rental LPG genset into Kew Gardens as part of a low emission package. [...]
CONTACT US
To learn more about the Midas range of diesel generator hire solutions for agriculture, please use the contact form below: