Diesel Generator Hire
Midas is THE specialist in diesel power generation, lighting towers and associated rental services. Established in 2000, we're an independently owned company based near Ipswich, Suffolk.
Whether you need temporary power for a music festival in a city park, emergency power to keep your livestock sheds or drying mill operational during a mains failure, or standby power for mission critical services as part of your redundant power backup planning, Midas is the diesel generator hire service to call…
Midas offer a comprehensive and modern fleet of diesel generators for hire, expanding year on year as our customer demand grows. All generators are serviced and maintained to an extremely high standard – we recognise it's in everyone's interest to ensure they are in fully working order, running as efficiently and as quietly as possible.
With 50hz and 60hz options, our generators are fitted with "Deep Sea Electronics" control panels, specifically designed to facilitate synchronisation between generators as well as load-sharing ability if required. By synchronising multiple generators, we can supply a multi-megawatt power solution on a temporary or long-term basis.
We operate our own delivery fleet, 24/7, nationwide and deliver our diesel generators by articulated trucks and/or HIAB cranes; we can also deliver generator units mounted on fast tow trailers, via 4×4 trucks – these are extremely useful and cost effective for film shoots, product launches and public shows where lead time or accessibility is an issue.
The Midas team is very highly trained in how to commission, maintain, install and manage diesel generators. Combined with our large generator fleet and head-office facilities, we are very well positioned to offer you a tailored power generation solution, designed to meet your specific requirements, within agreed timescales and budget.
Contact Midas now to discuss how we can help you with your next power delivery project…

Midas will deliver the exact diesel generator you need from our wide range of in-house stock
GENERATORS
WHEN YOU
NEED POWER
Midas will design a bespoke solution ascertaining the correct machine size for optimum fuel efficiency.
By taking distance from power source to application (resistance), and ensuring the generator is working at maximum efficiency (not idling!) we will ensure your generator is using the minimum amount of fuel for the task in hand and also ensure the generator will not fail during the hire period.
Our diesel generator hire fleet use a combination of JCB Livelink™ and DSEWebNet® remote monitoring systems. They are both global, web based real-time control and monitoring solutions for their respective control modules. The DSE system in particular has been developed to support single and multi-set generator systems across a range of devices.  As well as asset mapping these systems also provide real time instrumentation & control, event log tables and automatic system alerts. These can be sent to multiple users via email and SMS.
Midas operate in a number of specialist sectors. We understand that the needs of our customers in each sector vary and we are able to adapt our services according to their requirements:
Midas offer an extensive range of Western Global's fully bunded fuel tanks and containers suited for a wide range of industries and applications.
Designed for stationary, transportable, or offshore use, all of our fuel storage solutions comply with worldwide approvals and standards to operate safely and efficiently.
With capacities ranging from 100 to 60,900 litres, there is a storage tank available to meet your fueling needs. Western Global's extensive range of fuel tanks, including the TransCube and Envirobulka, are used all over the world due to their transportability, environmental compliance and innovative features. Browse the entire fuel storage range below.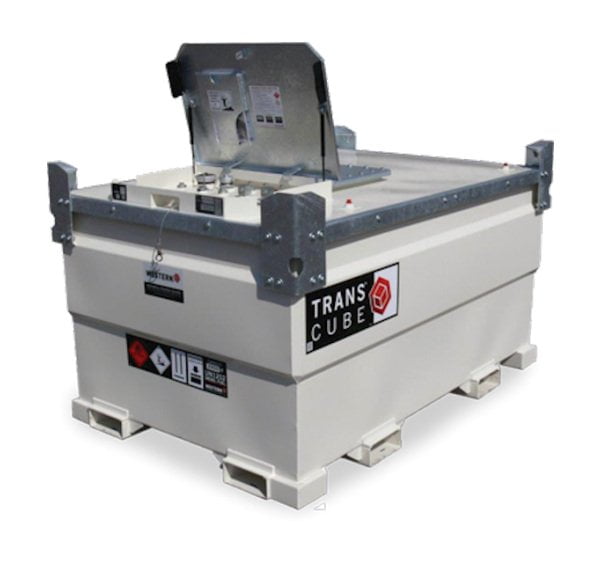 Diesel Generator Hire Service:
Discuss your requirements and offer professional advice

Deliver the exact diesel generator you need from our wide range of in-house stock

Guarantee a timed delivery slot to work with your schedule

Provide well-maintained units for maximum resilience

Low-Emissions & Fuel Efficient Generators

Give on-site training for new customers
CONTACT MIDAS
To learn more about the Midas range of diesel generator hire solutions, please use the contact form below: